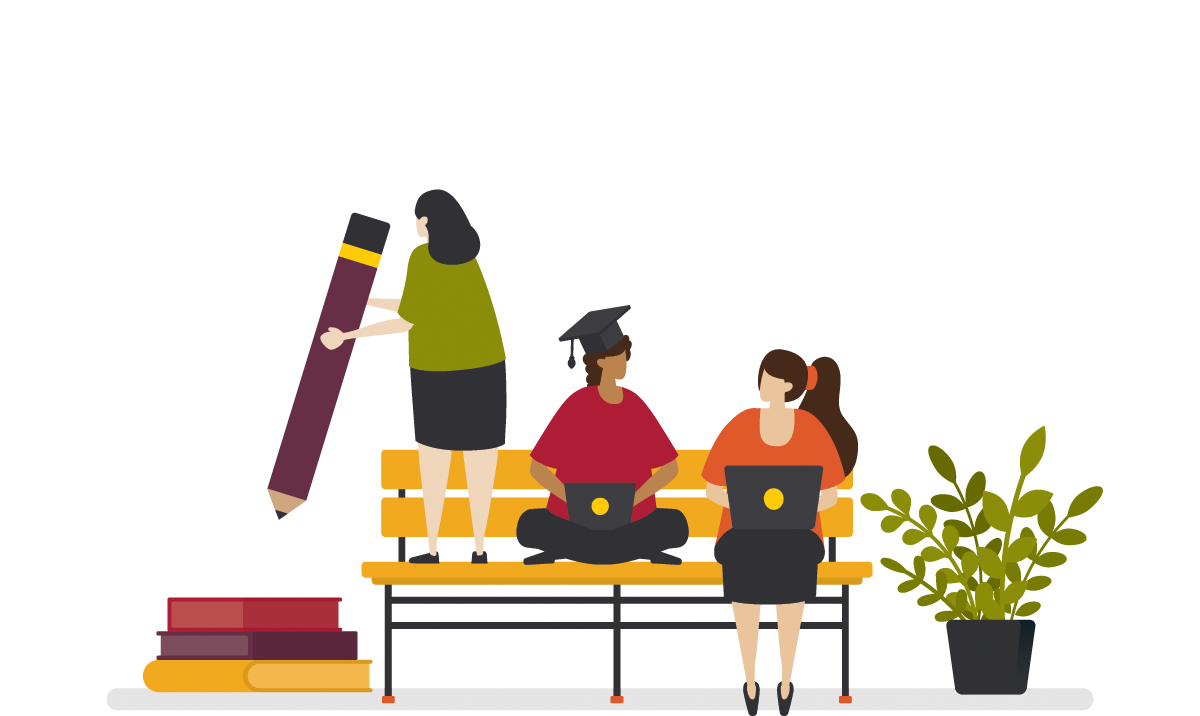 Self-led learning
The core of our content compiled into neat self-led courses for you to complete at your pace.
Self-led yet fully supported
We've combined the key learning material from our live courses with our intuitive learning platform so you can gain the skills you need, when you need them.
Our on-demand courses offer convenience and flexibility, with videos, exercises, assessments, and discussion forums. You'll learn new skills when and where it works for you.

This option is for you if you prefer budget-friendly and no-fuss professional development learning.


Be in control of your learning
Our courses are designed to be self-led, meaning you can work through them at your own pace and at a time that suits you. They are accessible to councillors of all levels of experience. So whether you're a seasoned councillor or just starting out, you will learn something new to complement your existing knowledge.
Comply
Meet your obligations under the legislation to acquire and maintain the skills necessary to do your job.
Expand
Expand your knowledge beyond the rules and have time to practise your new skills in real life.
Consolidate
Consolidate your existing knowledge and refresh it in areas that are of most interest to you
Have a question about our self-led modules?
Find an option to suit your needs
Choose what you want, mix and match to suit your learning needs.
\Learnworlds\Codeneurons\Pages\ZoneRenderers\CourseCards
Is self-led learning for me?
Learn at your own pace, in your own space, and on a timeline that works with your busy schedule. Our courses enable you to meet the professional learning requirements for elected local government councillors in NSW as stipulated by the Office of Local Government NSW.
These courses are perfect for local government councillors who:
Wish to learn in spaced bite-sized nuggets of content
Prefer to set their own schedule and learn in their own time
Travel frequently and wish to learn while on-the-go
Enjoys the pairing of video with follow-up written resources
Wish to have control over the rate of their comprehension and retention
Wants engaging learning that agrees with your budget
Your guides
Our modules are created and delivered by experts in the field. We're committed to providing you with the highest quality learning experience. We also love to collaborate with experts from outside the sector to bring you fresh ideas and perspectives.
Emma Broomfield
Lead facilitator
Cinnamon Dunsford
Planning & engagement facilitator
Anna Miley
Mindset & wellbeing facilitator

What others say about us

"I just wanted to thank you and let you know that I think the induction session went very well. I felt like we were in very safe hands with you."
Governance manager
"I would like to say how much value I got from the candidate session. The material was great, but your structured and concise approach really pulled it together to make it a valuable information session."
Election candidate
"I always take the opportunity to participate in professional development when offered to councillors, despite being a fourth term councillor. I always learn something new. I loved today's training, it was right on point and directly addressed the issues currently within our elected council"
Fourth term councillor
Frequently asked questions
Our self-led learning modules provide you with the tools and knowledge you need to excel in your role as a councillor and make a positive impact in your community.
Motivated councillors wanting self-paced learning options for their unique professional development. Our self-led courses are available to both new and returning councillors.
What is the delivery method?
The course is hosted on our intuitive learning platform. You will create your own account and be able to access the course content on-demand.
Councillors may be able to access a professional development budget through their Councils. You are also able to purchase our coaching and courses personally.
What kind of content is used?
The learning resources and content are drip fed via pre-recorded videos and reading materials. Some of our self-led courses have interactive facilitator feedback inclusions.
What if I need technical support?
You can click onto the individual courses to read more detailed information about the inclusions. We are also available to answer your questions at
[email protected]
Looking for something else?
Stay inspired & informed
Sign up to our newsletter to be the first to know about fresh learning opportunities and insights from our team
Created with