Elevating ethical, mindful and effective leaders
We equip local councillors with the 21st century skills and mindset they need to succeed in an ever-changing world.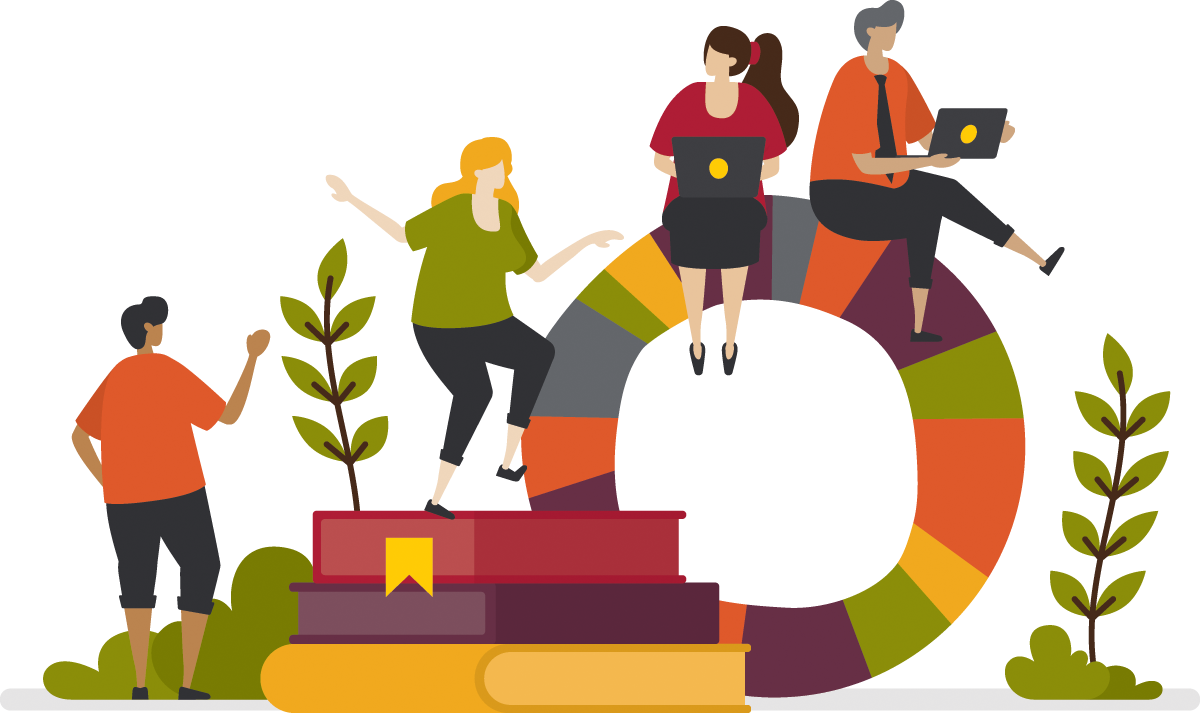 Learning support for the whole election cycle
Pre-election information
Deciding to be a candidate in the local council election?
We have you covered with our candidate information sessions and complimentary resources to hep you prepare & decide whether to run.
Induction training
Wanting to amplify your impact after the election?
We have you covered with our tailored programs, coaching packages & induction workshops for the elected Council.
Professional development
Wanting to grow your skills & knowledge whilst governing?
We have you covered with our fresh and inspired ongoing learning opportunities either one to one, in small groups or self-led online.
On-demand support
Found yourself in an icky, sticky, tricky situation?
We have you covered with our on-demand support services that are tailored to meet your exact needs and situation as an individual or group.
Need to arrange professional development for your elected council?
Training for politicians with a difference
We are changing the game in training and support for our elected leaders. Humans first is our motto. Support for the whole leader is our ethos. From ethics, governance, mindset, wellbeing and technical know-how about the local government system, we teach the big and little skills needed to effectively lead and govern as a local councillor. The outcome? More impactful leaders for the communities they serve.
Choose your path
Our training is designed to suit your learning needs at whatever stage of your learning journey. Pick and choose from our learning options. You can learn on your own, with other councillors or as part of your elected council. Online or face to face.
Leadership accelerators
Access tailored support on your leadership journey with our curated leadership programs. Connect with your peers, focus on your wellbeing and elevate your impact.
Induction & refresher workshops
Attend a workshop with your whole elected council and learn together either straight after the election as part of your induction or mid-way through your term as a refresher.
Coaching & mentoring
Amplify your leadership with our tailored coaching and mentoring support. Elevate your impact in the areas that matter the most to you. Ideal at any stage during your term.
Self-led online modules
Learn at your own pace online. Level up your knowledge and skills on topics such as leading with integrity, resolving conflict, managing stress and governing effectively.
Virtual interactive sessions
Join one our facilitators online for an interactive learning session on topical, engaging and relevant subjects such as social media, mindset, productivity, ethics & governance.
Advice for real time needs
Access immediate and real-time support to guide you through that tricky or icky situation or dilemma that you are facing in your role as a councillor or as part of governing body.
Want to talk to a human?
We are all ears.
Upcoming learning opportunities
Check out our upcoming professional development opportunities - tailor made for local government councillors
\Learnworlds\Codeneurons\Pages\ZoneRenderers\CourseCards
What others say about us

"I just wanted to thank you and let you know that I think the induction session went very well. I felt like we were in very safe hands with you."
Governance manager
"I would like to say how much value I got from the candidate session. The material was great, but your structured and concise approach really pulled it together to make it a valuable information session."
Election candidate
"I always take the opportunity to participate in professional development when offered to councillors, despite being a fourth term councillor. I always learn something new. I loved today's training, it was right on point and directly addressed the issues currently within our elected council"
Fourth term councillor
Latest insights
We regularly write articles and host webinars about the leadership skills, practical tools and technical knowledge local councillors need to successfully lead their communities. Take a read of some our latest insights.
Stay inspired & informed
Sign up to our newsletter to hear fresh insights from our team and be the first to know of new learning opportunities
Empowering resilience & performance: Stress relief webinars for local government leaders
Wednesdays | 22nd November & 13th December 2023
12.00 - 12.30pm
Created with